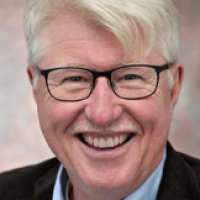 A. C. Burch
Crime Fiction, Mysteries, Contemporary Romance, Romantic Suspense, LGBT
A. C. Burch is a musician who found his way to writing after doing (too much) time in technology and university administration. Burch's characters are primarily LGBTQ and often face "make or break" moments in their lives. His first novel, The HomePort Journals, was the story of a family that created itself despite differences in age, gender, and sexual preference. This was followed by A Book of Revelations, stories from beyond the mainstream where unlikely heroes respond to life's challenges with wit and ingenuity. His most recent work is "Last Chance," the first in a series of novellas featuring hard-boiled, gay detective Paul Beston.
A. C. is an avid sailor and photographer who splits his time between Provincetown, MA and South Beach, FL.
Recommended Featured Books
""I used to be Snow White, but I drifted." - Mae West"
"I am a marvelous housekeeper. Every time I leave a man, I keep his house."
""If I had to live my life again, I'd make the same mistakes, only sooner." - Tallulah Bankhead"
""I like to have a martini, Two at the very most. After three I'm under the table, after four I'm under my host." "